Honor, a smartphone brand of Huawei, is sending out invites for the event on May 15 where it will launch a new smartphone. The invitation is in the form of GIF and it reveals nothing about the handset, except pointing out a couple of features like an all-screen front and a smart camera equipped with AI (artificial intelligence).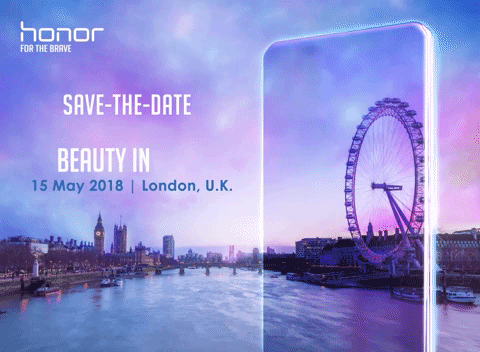 The new handset will be Honor 10? We don't know because there is nothing mentioned except the date and venue few features mentioned earlier.
The Honor 10 will be presented as the successor of Honor 9 which was company's last year flagship device. The launch event is scheduled for May 15 in London, UK. Some other smartphones from Honor which feature AI functionality include the Huawei Mate 10 and P20 phone.
There is nothing official regarding the specifications of the upcoming Honor 10 smartphone, but some previous reports surfacing online share some information. The handset is said to have a 5.7-inch full-screen display and powered by the Kirin 970 chipset.
Some of the mid-range smartphones launched after the Honor 9 include the Honor 7X, Honor 9 Lite, along with the excellent Honor View 10.
Stay tuned as we'll be updating you with more information about the launch.
About Author:

This article is posted by Faizan who is the Founder and Chief Editor of TechCarving. He is a Professional Blogger and Entrepreneur.
Connect him on: Twitter | Facebook | Google Plus